PLEASE NOTE THAT WE WILL NOT BE ALLOWING ANY VISITORS DURING THE COVID-19 OUTBREAK. VISITS WILL RESUMED ONCE THE PANDEMIC IS OVER! PICTURES OF DOGS AND PUPPIES WILL BE PROVIDED ON MY FB PAGE AS WELL AS LITTER INFORMATION.
Note: some of the dogs are in foster homes when not having puppies or being shown so that they have a family to love them, so pictures are available  and parent can be seen after the puppies are born.
TO THE HOME OF BAILEYMIST GOLDEN RETRIEVERS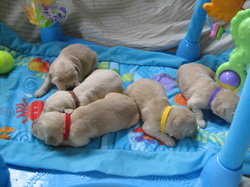 LOOKING FOR LOVING FAMILIES TO ACT AS FOSTER HOMES .  IF INTERESTED PLEASE CONTACT ME DIRECTLY.
---
---
All puppies now have their forever homes.   Next litter planned for
late spring.
PLEASE COMPLETE AN APPLICATION ON THE PUPPY APPLICATION PAGE
---
---
KATIE #1 GOLDEN PUPPY IN CANADA FOR 2022!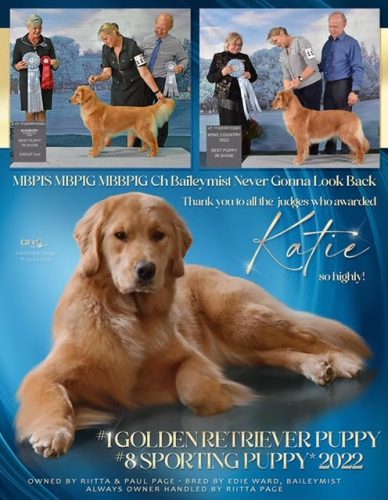 WE ARE SO PROUD OF OUR KATIE FINISHING AS #1 GOLDEN PUPPY AND #8 SPORTING DOG PUPPY FOR 2022 
WE ARE SO LOOKING FORWARD TO SEE HER CONTINUE HER WINNING WAYS IN 2023.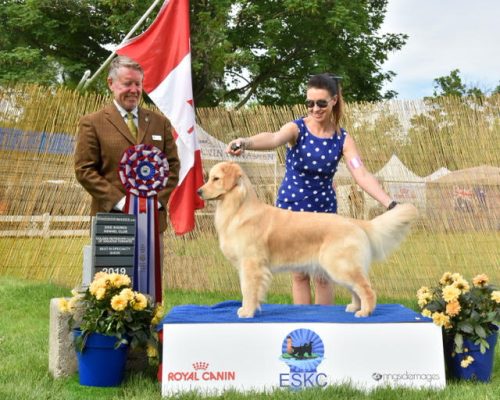 DENVER-BEST OF BREED IN SPECIALTY SHOW
---
---
ENJOY VISITING WITH OUR GOLDEN RETRIEVERS AND EXPLORING OUR SITE .
We are
Golden Retriever breeders
located, 1 hour north of Toronto, near Barrie, Ontario
We strive to produce quality
Golden Retriever puppies
for families, performance and conformation.
Our
Golden Retriever puppies
all come from parents who are health screened for hereditary issues.
All puppies come with a comprehensive guarantee as well as lifetime support
We are active in CKC events and are members in good standing with the Canadian Kennel Club, The Golden Retriever Club of Canada, The Golden Retriever Club of Greater Toronto and the Caledon Kennel Association, as well as The Golden Retriever Club of America.
---
---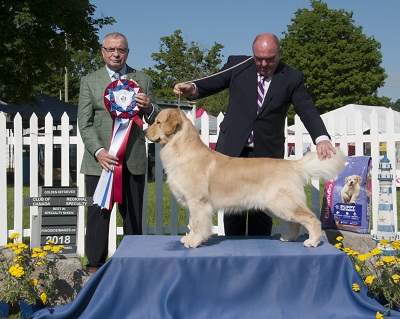 BISS, BPISS GCH. AMBERCROFT BRIARWOOD JACKFLASH (JACK)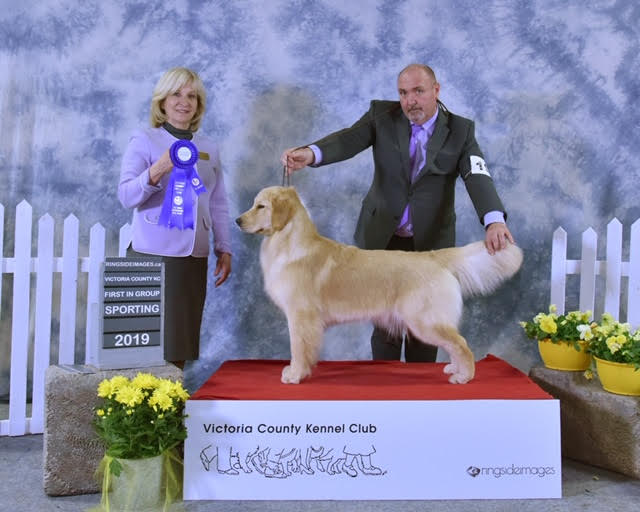 GCH. BAILEYMIST RHYMES N REASONS(DENVER) GROUP 1 WIN @15 MONTHS OF AGE
---
---
IN LOVING MEMORY OF MY HUSBAND ROBERT (BOB) WARD 12/03/43-06/09/19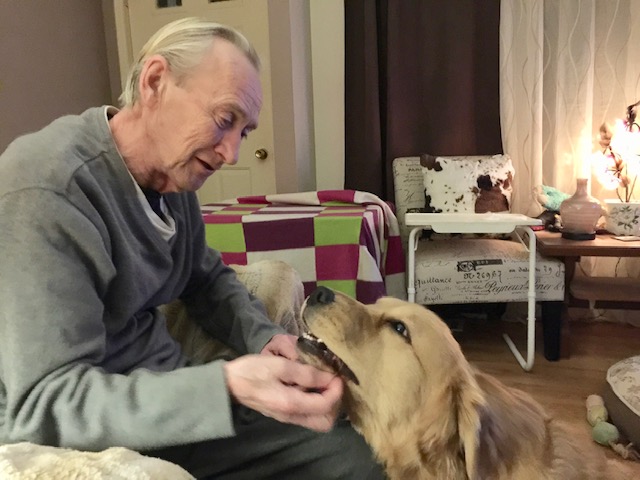 LOVED AND NEVER FORGOTTEN